I've taken a break recently from the MMA scene since I had to apply a Gogoplata against a soccer mom who tried to take my parking spot in the mall just over a week ago while I was Boxing Week shopping.

She's fine so don't worry too much about her but know that she'll never be able to go down on her man again due to the neck strain suffered after I locked that shit in.

I kinda feel bad for her kids who were scratching at the window frantically inside the Chrysler urban assault vehicle with tears in their eyes just after I sunk the Omaplata over her left shoulder as those little crying fuckers knew full well what was coming for their Mommy when I transitioned to the Gogo like my hero, Brad Imes does.

By the way, she didn't get me down, I slipped on the ice and that's the story I'm sticking to so don't even test me :)

Mini vans should be considered weapons in the hands of busy soccer moms... don't be fooled or you too will require serious self defense skills to protect yourself against the urban assault freak known as The Commando Mom!


Seriously, I've spoken with quite a few people and they are... well... not necessarily bored with MMA but stated that they need a rest from the giant MMA orgasm that was UFC 79 as well, the credit card shock from the holiday buying season is also a factor in their decision to just take a break for a while.

Speaking for myself, I rewatched UFC 79 yesterday to get me amped up again for the upcoming UFC 80:Rapid Fire that will take place January 19, 2008 in Newcastle, England. It's important to note that this event is a PPV event showing live in the United States/Canada at 3:00 PM Eastern Time (12:00 PM Pacific Time).

Regarding UFC 79 - Lyoto Machida will be the Light Heavyweight Champion in the future. I watched that fight against Sokou 5 times and still, I can't believe the amount of technique that oozes from him so effortlessly. I watched GSP utterly destroy Matt Hughes over 10 times now and I have to say that it's a shitload of fun to watch each time regardless of how many times you've seen it... try it!

So, I rejuvenated myself to get on board with the following fight card that really doesn't excite me at all:


Main Card Bouts:
Joe Stevenson vs. BJ Penn
Gabriel Gonzaga vs. Fabricio Werdum
Marcus Davis vs. Jess Liaudin
Jason Lambert vs. Wilson Gouveia
Kendall Grove vs. Jorge Rivera

Preliminary Bouts:
Alessio Sakara vs. James Lee
Sam Stout vs. Per Eklund
Paul Kelly vs. Paul Taylor
Colin Robinson vs. Antoni Hardonk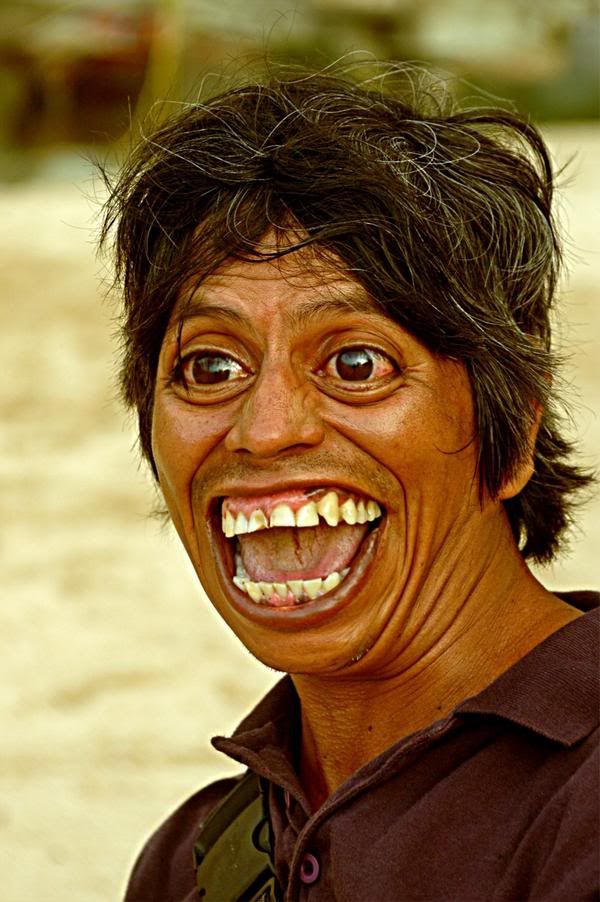 I know, you must be thinking that I am fuckin' crazy for not showing excitement for Kendall Grove vs. Jorge Rivera or Gabriel Gonzaga vs. Fabricio Werdum or the Lightweight Championship between Joe Stevenson vs. BJ Penn which is nothing short of a contenders match to reward Sean "Shroids" Sherk who will then fight the new Champion for the belt that was taken away from him a few weeks ago.
As I stated, I rewatched UFC 79 and I have to say that the UFC set the bar really high in terms of the quality of the fight cards and that's the reason why I can't get into UFC 80.
So what if B.J. Penn fights Daddy for the Roid infested belt?
So what if Gonzaga is fighting Werdum (who beat GG's ass by TKO to record his first loss)?
Out of all the fights, Jason "Bitch tits" Lambert vs. Wilson "Who the fuck?" Gouveia sums up the UFC 80 money grab that should rightfully be a free event to repay the fans that bought the worst UFC event of last year which was UFC 72 in Ireland.
"Bitch tits" vs. "Who the fuck?" is the one fight that comes remotely close to grabbing my attention for UFC 80. That says a lot for the card doesn't it?
Then after that debacle, we have UFC 81:Freak Show - the debut of "Cock Sword" Lesnar in the Heavyweight division of the UFC going up against the former UFC Champion and a fighter who rarely trains on a consistent basis because, well.. he doesn't feel like it - Frank Mir.
Carrying on with the Superbowl weekend madness that is UFC 81 is the biggest joke of all, the INTERIM UFC Heavyweight Championship between Sylvia and Nogueira that will most likely bore the living shit out of all of us to jump back to WWE Professional wrestling that we all watched when we were kids (well, maybe not
that
far back but you get the gist of what I mean).
Man, sometimes I feel like I'm being force fed a steaming pile of bullshit that everyone has been brainwashed to like because
its the UFC
or the other bullshit argument that its MMA and I should like it!
Fuck no!
There's quality fights and there's bullshit fights that don't mean anything which completely sums up UFC 80 in that, none of those fights mean a damn thing inclusive of the Penn/Stevenson fight when knowing that the reward is for Shroids to come back from Steroids suspension straight into a title fight. The guy isn't Couture ya know!
Expect quite a bit of my ragging on the UFC until March 1st when Hendo fights Anderson Silva at UFC 82 for the Middleweight strap. Until then, I am gonna be the most critical bastard you've ever had the pleasure of reading.
So, to those who will rain on my piss party parade to say that the UFC 80 card is "stacked", here's a taste of what you will encounter which only covers rounds 2 & 3 (I thought I would spare you from complete mind numbing boredom) and also my #2 most boring fight of 2007 between Andrei Arlovski and Fabricio Werdum. (#1 belongs to Sanchez vs. Koscheck).
There's a nice shot between round 2 and 3 of Randy Couture sitting beside Dana White when they were 'friends' but after almost a year,
they are not anymore
.
One last thing, fuck all you Commando Moms in assault vehicle Mini Vans, Bitches!