Even the most critical pundits and fanatics of MMA say that the fans are fickle to the bone when it comes to the "flavour of the moment" mixed martial arts fighter. For the most part, that is true yet there are some fighters that are considered cult-like entities that no writer dare speak of candidly and openly in public without suffering severe scorn from their fanatics... well, except for one. Me.

One of those cult-like fighters is Wanderlei Silva who has amassed an incredible fan base over the years due to his reckless and transparent style of fighting that hasn't evolved since his early Vale Tudo days in Brazil, back before many of these Wandy Nuthuggers got laid for the first time.

I caught the usual predictable heat from Wanderlei Silva love drones recently when I gave Wandy the dubious distinction of being MMA Fever's Tool of the Day.

Wanderlei Silva hasn't been the same since Mirko CroCop kicked the tattoo off the backside of his head with a left high kick KTFO at Pride - Final Conflict Absolute in September of 2006.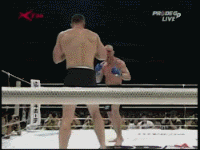 Well nuthuggers, we are in the year 2009 now and your defence of the once "Killer of the Cans" (notwithstanding Rampage Jackson) in Pride has himself become the UFC's most famous Can since Tito Ortiz was unceremoniously booted from his UFC contract last year.

It is important to note that Tito Ortiz has a win over Wanderlei Silva back in April of 2000 at UFC 25 in Japan no less.


Most of the homo-erotic love 'cums' from keyboard warriors over at Sherdog yet none of them know anything about the man touting himself as The Can Murderer.

I haven't seen a thread mentioning Wands destruction of Kazuyuki Fujita; Kazuhiro Nakamura; Hidehiko Yoshida; Yuki Kondo; Ikuhisa Minowa; Hiromitsu Kanehara; Tatsuya Iwasaki; Kiyoshi Tamura; and the list of cans goes on and on and on.....

Wanderlei Silva's most notable recent fights against REAL COMPETITION:

LOSS to Quinton Rampage Jackson - KO - Round 1
LOSS to Chuck Liddell - Unanimous Decision
LOSS to Dan Henderson - KO - Round 3
LOSS to Mirko CroCop - KO - Round 1

Sure, Wanderlei got lucky with a KO against Keith Jardine before Wand got KTFO'd against Rampage however, Houston Alexander also annihilated Jardine yet Alexander isn't spoken of with the same homo-erotic love as Wand's nuthugging fans give him.

In words that Sherdoggers can understand, Wanderlei Silva is a gatekeeper fighter who is struggling in the twilight of his MMA career similar to the fate realized by Randy Couture, Matt Hughes, Tim Silvia, Chuck Liddell and the infamous, Tito Ortiz.

Wand has become a human meat-bag with a soft mellon that has no skills aside from flailing his punches in bunches in the hope and prayer that one will connect against his opponent for the KO.


Sad that the Wandy Nuthugging crew isn't sophisticated enough to see through the hype that DreamStage Entertainment built up for this betting man's patsy in Japan.

Like I said before, he's done... so staring lovingly at his poster beside your bed isn't gonna bring the can crusher back to life 'cause the UFC isn't gonna feed him cans like Pride FC did.

If Dana White can drop Chuck Liddell so easily, don't you think Wanderlei Silva is next after he loses his next fight, which, is inevitable?

Wandy Dropping to 185 is such a Randy Couture move to NOT EARN an instant title fight except this time, the modern Silva (Anderson) will retire the tired Yakuza pawn for good which, is exactly what the sport needs to do and that is to remove tired fighters from their rosters for the benefit of the growth and EVOLUTION of the sport of global Mixed Martial Arts.

Get over it Wandy Nuthuggers and move on to Shogun Rua before you get called out as a transparent bandwagon fan like you know you really are.

R.I.P. Pride FC 1997 - 2007... you made Vince McMahon and "Sports Entertainment" proud.